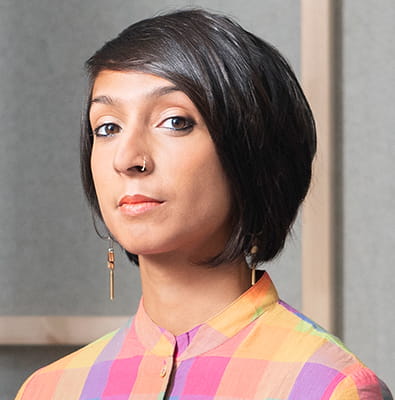 Pooja Agrawal
Chief Executive
Public Practice
Read More

Pooja is Co-founder and Chief Executive Officer of Public Practice. She is an architect and planner who worked as a public servant at Homes England and the Greater London Authority and at private practices including Publica and We Made That. She co-founded social equality platform Sound Advice and co-published Now You Know, a compendium of fifty essays exploring spatial and racial inequality.

She is a Fellow at the Institute of Innovation and Public Purpose and a Fellow at the RSA. She was nominated for the Planner's Woman of Influence in 2018, 2019, 2021 and 2022.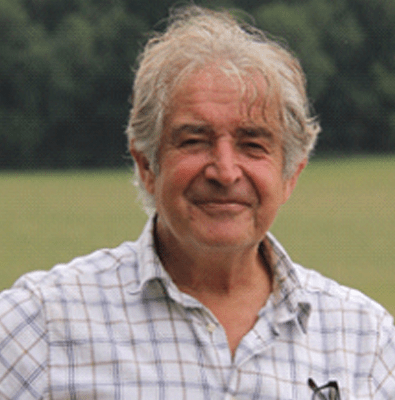 Tony Juniper CBE
Chairman
Natural England
Read More

Tony Juniper CBE is Chair of the official nature conservation agency Natural England. Before taking up this role in April 2019 he was the Executive Director for Advocacy and Campaigns at WWF-UK, a Fellow with the University of Cambridge Institute for Sustainability Leadership and President of the Wildlife Trusts. Until January 2018 he was an independent sustainability and environment advisor, including as Special Advisor with The Prince of Wales's International Sustainability Unit.

Juniper speaks and writes widely on conservation and sustainability themes and is the author of many books, including the multi-award winning bestseller 'What has Nature ever done for us?' published in 2013. Tony began his career as an ornithologist, working with Birdlife International. From 1990 he worked at Friends of the Earth, initially leading the campaign for the tropical rainforests, and from 2003–2008 was the organisation's executive director. From 2000–2008 was Vice Chair of Friends of the Earth International.

He was the first recipient of the Charles and Miriam Rothschild medal (2009) and was awarded honorary Doctor of Science degrees from the Universities of Bristol and Plymouth (2013). The Ladybird guide to climate change, co-authored with HRH The Prince of Wales and Emily Shuckburgh, was published in January 2017. In 2017 he was appointed a Commander of the British Empire (CBE).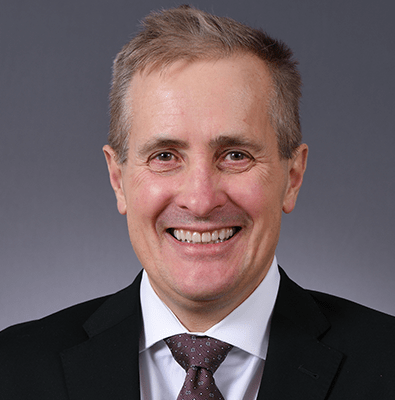 Rob Perrins
Chief Executive
Berkeley Group
Read More

Rob joined Berkeley in 1994 and has been Chief Executive since 2009. Under his management the company has increased its focus on regenerating large scale brownfield sites and now delivers around 10% of new homes in London.

Rob oversees an ambitious sustainable business strategy, including industry leading climate action, nature recovery and social value programmes.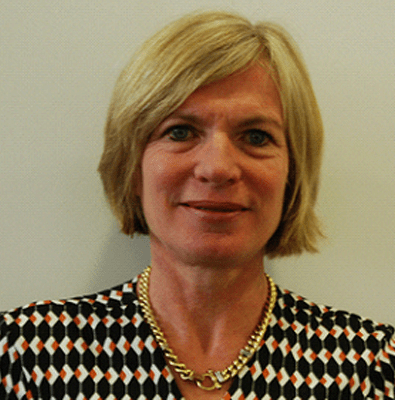 Marian Spain
Chief Executive
Natural England
Read More

Marian was appointed Chief Executive of Natural England in May 2020, having carried out the role on an interim basis since December 2018.

Marian was previously the Chief Executive of Plantlife International, the UK's leading wild plant conservation charity, for 4 years. She joined the board of Natural England in March 2018 before relinquishing this role on becoming Interim Chief Executive.

Until November 2018, Marian was a Secretary of State appointed member of the New Forest National Park Authority and was previously a trustee of the Campaign for National Parks.

She was formerly Ofwat's Senior Director of Policy and Communications (2010 to 2013) and Director of Strategy at the Energy Saving Trust (2007 to 2010). Before that Marian worked for the Environment Agency and also held a number of roles at the Countryside Agency.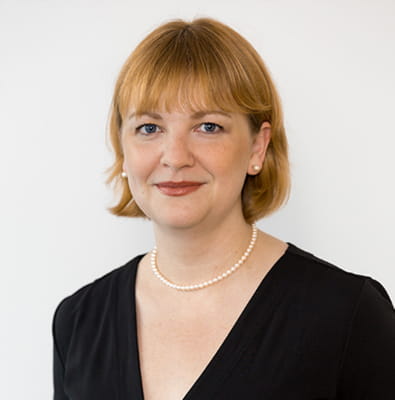 Rachel Fisher
Deputy Director for Land Use Policy
DEFRA
Read More

Rachel is Deputy Director for Land Use Policy at DEFRA. She is responsible for developing and delivering environmental planning reform policy, Local Nature Recovery Strategies, and Biodiversity Net Gain. Taken together these policies are at the intersection of urban development and environmental enhancement.

Prior to this she was responsible for regeneration, investment and infrastructure policy in the Cities and Local Growth Unit at the Ministry of Housing, Communities and Local Government and the Department for Business, Energy and Industrial Strategy. She has held a variety of roles in policy and public affairs across the built environment industry including the National Housing Federation, Commission for Architecture and the Built Environment (CABE), Design Council and Royal Institution of Chartered Surveyors.

In 2012 she co-founded Urbanistas, an international network whose mission is to amplify the voices of women to make cities better for everyone.
Joanna Averley
Chief Planner
Department of Levelling Up, Housing and Communities
Read More

Joanna Averley took up the role of Chief Planner at DLUHC in September 2020.  She is a town planner with 30 years' experience working across government, major projects and with local authorities. She has been involved in all aspect of planning research, policy, practice and project delivery.  Prior to this role she was at HS2 where she led on how the railway interfaces with its context with plan making and consenting processes. 

Until taking up the role of Chief Planner she was a London Mayor's Design Advocate and Chair of the London Borough of Wandsworth's Design Review Panel. Joanna has worked on major regeneration and masterplanning projects from Manchester City Centre to the London Olympics. Joanna has held a number of senior roles  as Senior Manager for Growth and Development for Crossrail 2 at TfL, Deputy CEO and Director of Design and Planning Advice of CABE, CEO of Centre for Cities, CEO of LandAid and Director of Design for the Olympic Delivery Authority. Joanna has held a number of non-executive roles including Trustee of MOLA (Museum of London Archaeology).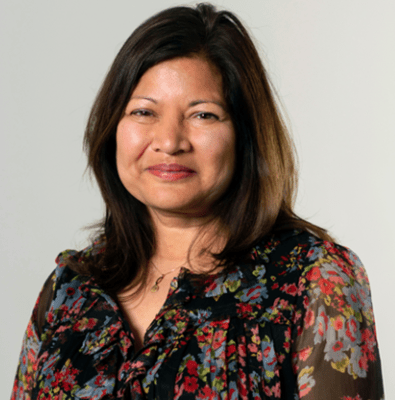 Shirley Rodrigues
Deputy Mayor for Environment and Energy
Greater London Authority
Read More

Shirley Rodrigues was appointed as London Deputy Mayor for Environment and Energy in October 2016. Previously she oversaw a global climate change grants portfolio at the Children's Investment Fund Foundation (CIFF) developing their cities and climate strategy, and in other senior environmental roles has devised and delivered a range of environmental policies and programmes in London, nationally and internationally.

She is now working to deliver the Mayor's vision of making London greener, fairer and healthier through implementing his London Environment Strategy. This includes ambitious programmes to reduce air pollution across London, including the implementation of the world's first Ultra Low Emission Zone, and greening and rewilding the city. Her key focus is on working to ensure London's economic and social recovery from the impacts of COVID-19 is a green and fair one by tackling the climate and ecological emergency with the ambitious aim for London to be a net zero carbon city by 2030.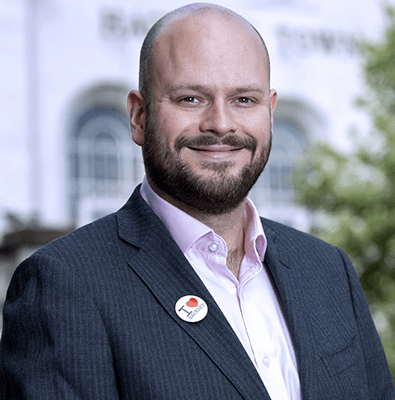 Philip Glanville
Mayor of Hackney
London Borough of Hackney
Read More

Philip Glanville was elected Mayor of Hackney in September 2016, becoming the borough's second directly elected Mayor. He was re-elected in May 2018, and again in May 2022. Previously a councillor in Hoxton West for 10 years, Philip spent 3 years as Cabinet Member for Housing before becoming Deputy Mayor in 2016, and then Mayor in September of that year.

As Cabinet Member for Housing, Philip oversaw the delivery of genuinely affordable homes, which he is continuing as Mayor, committing the Council to building a further 1,000 council homes for social rent between 2022 and 2026.

He has served on the LLDC Board since 2016 and is currently a Board member of the NHS North East London Integrated Care Board, London Councils Digital Champion, and the Chair of London Councils' Transport & Environment Committee, which includes responsibility for climate change.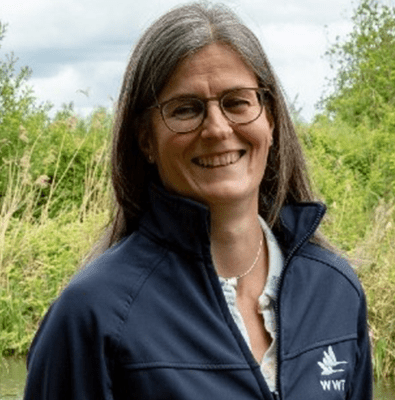 Sarah Fowler
Chief Executive
Wildfowl & Wetlands Trust
Read More

Sarah works to inspire everybody to connect with and care for our natural world and realise the benefits this brings for people and nature. Most recently she was Chief Executive of the Peak District National Park Authority, where she led the English National Parks work on nature recovery and developed the acclaimed National Parks Experience Collection, showcasing sustainable tourism offers from businesses across National Parks.

Sarah has held various executive roles in the Environment Agency on flood, water and environmental regulation and delivery, she was CEO at Peterborough Environment City Trust, worked at English Nature and led the RSPB's water policy and parliamentary teams. Sarah is an advisory board member for VisitEngland and, at home, she is a Trustee of Derbyshire and Nottinghamshire Active Partners Trust.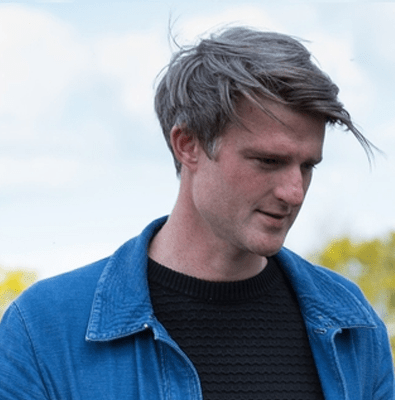 David Mooney
Director of Development
London Wildlife Trust
Read More

David has 11 years' experience and a strong reputation in the urban nature conservation sector. Listed in the Evening Standard as one of 'London's 1000 most influential people', David has expertise in developing strong partnerships across the public, private and charity sectors transforming London's open spaces for people and wildlife.

David recently led on the development and delivery of both Woodberry Wetlands and Walthamstow Wetlands, two of the largest wetlands programmes in London in the last 20 years. As Director of Development, David now leads London Wildlife Trust's consultancy work, fundraising and the development of the Trust's large-scale natural heritage and habitat restoration projects across London.

David began his career as a science teacher in North London before moving to the Trust to develop outdoor education and outreach programmes in East London.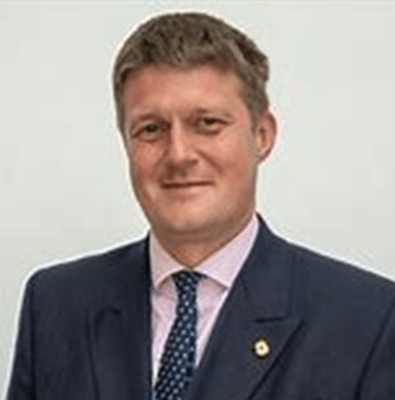 Richard Clewer
Leader
Wiltshire Council
Read More

Cllr Richard Clewer was confirmed as the Leader of Wiltshire Council in May 2021. Cllr Clewer has been a Wiltshire Councillor since the council's creation in 2009, and was Deputy Leader and Cabinet Member with responsibility for Housing, Communities, Climate Change, Arts, Heritage, Tourism and Corporate Services prior to becoming Leader.

Locally, he is the councillor for the Downton and Ebble Valley Division, and he also sits on the New Forest National Park Authority, is the co-president of UK100 and chair of the UK100 Countryside Climate Network. Richard and his wife, Zoe run a wargames figure manufacturing company based at the top of Lode Hill. Richard was also previously a Salisbury city councillor, in the St Paul's ward.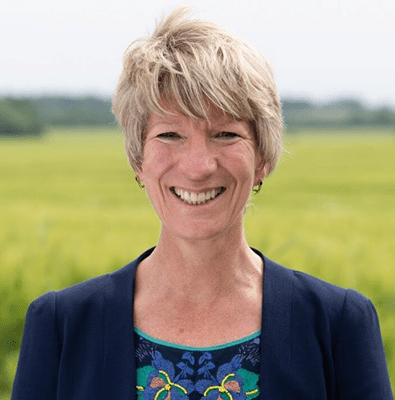 Cllr Pippa Heylings
Deputy Chair, Environment, Economy, Housing and Transport Board
Local Government Association
Read More

Cllr Haylings is a Liberal Democrat Councillor and Chair of South Cambridgeshire District Council's Climate Change and Environment Advisory Committee. She is Deputy Chair of the Local Government Association's Environment, Economy, Housing & Transport Board.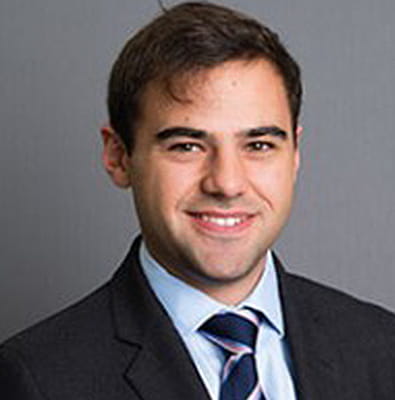 Drew Davy
Senior Sustainability Insights Manager
Grosvenor
Read More

Drew is a Senior Sustainability Insights Manager at Grosvenor Property UK, and leads on their sustainability data provision and biodiversity strategy.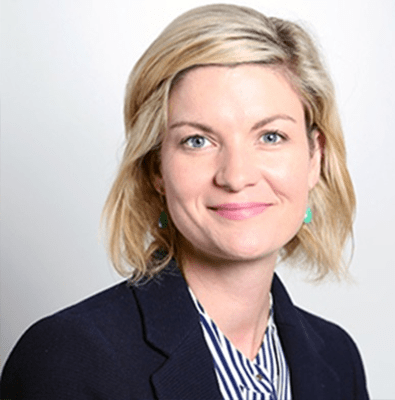 Kristy Lansdown
Head of Development
Crown Estate
Read More

Kristy was appointed as Head of Development of the Crown Estate in October 2022. She previously worked at Lendlease Europe for 17 years holding a number of roles, most recently as Project Director for two of Lendlease's flagship projects - Elephant Park and The International Quarter London.

Kristy has worked on the design, planning and delivery of a variety of large-scale projects across residential, workplace and retail uses, and has a passion for public realm and placemaking outcomes.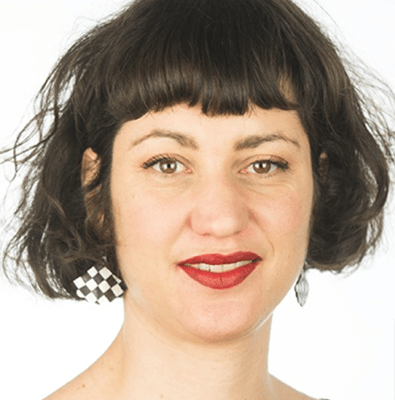 Katharina Erne
Associate
HTA
Read More

Katharina is a Chartered Senior Landscape Architect with over 10 years' experience working in the UK. She joined HTA Design LLP in 2014 and currently manages a team of Landscape Architects on a range of projects from inception to completion.

Katharina has been the lead Landscape Architect on a number of high-profile public realm projects, including the Water Gardens in Hemel Hempstead, Scotney Castle in Kent, Claremont Park in Barnet, Dagenham Green, Sutton Estate in Chelsea and Kidbrooke Village in Greenwich. She has extensive experience in the design and delivery of parks, historic landscape and play and has a passion for planting design. Katharina also has a keen interest and expertise in community led landscape architecture, working with local residents, local stakeholders and the wider community.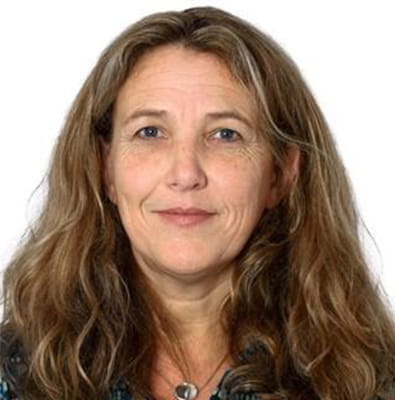 Susan Twining
Chief Land Use Policy Adviser
Country Land and Business Association
Read More

Susan Twining leads the CLA Land Use team based in London. The team covers policy issues and advice related to agriculture, forestry and woodland, and the environment. This includes issues such as future agriculture policy, natural capital and carbon markets.

Prior to joining the CLA in 2017, Susan was an associate director of the sustainable food and farming consultancy business at ADAS, with broad experience in practical farming, agronomy advice, research and policy.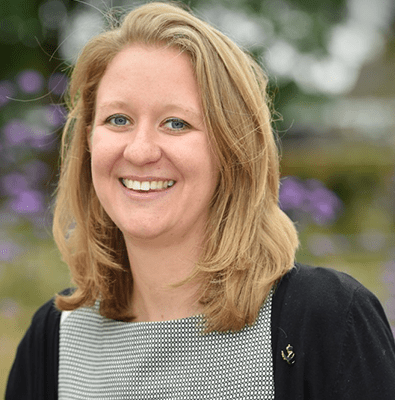 Louise Clarke
Head of Sustainability
Berkeley Group
Read More

Louise is Group Head of Sustainability at the Berkeley Group and is responsible for helping to set and implement the group's sustainability strategy. This consist of leading and focusing on their commitments to climate action, nature, communities, environmental management and waste and resources. Louise led the developed of the Berkeley Group's commitment to biodiversity net gain. Louise has specialised in sustainability throughout her career and has a keen interest in placemaking which stemmed from her masters in Urban Design.

Louise sits on the Green Construction Board and is co-chair of the Homes sector working group for the UK Net Zero Buildings Standard.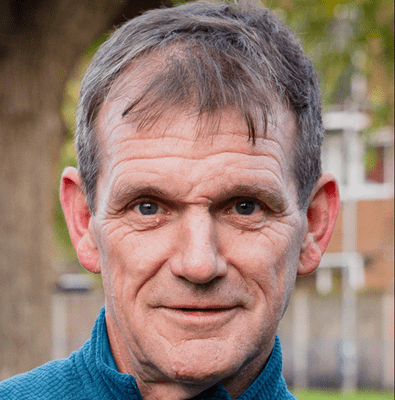 Dusty Gedge
President
European Federation of Green Roof and Wall Associations
Read More

Dusty is a recognised designer, technical and policy advisor in urban green infrastructure and biodiversity enhancement in the UK and abroad, with 25 years of experience. A published author, he has been instrumental in writing strategic reports on both green roofs and green infrastructure, the most recent of which was the new London Green Roof Report.

He is the President of the European Federation of Green Roof and Wall Associations (EFB), a role which he has held for 10 years. In 2020, he and a group of co-founders were inspired to bring AI and remote sensing into the area of biodiversity assessment, and formed Gentian Limited, a company which specialises in using the latest technology to remotely assess urban green infrastructure and peri-urban and rural habitat type for biodiversity risk assessment and improvement, as well as climate adaptation. In 2021 Dusty was appointed as the Industry Expert-in-Residence to the prestigious Bartlett School of Architecture at University College London.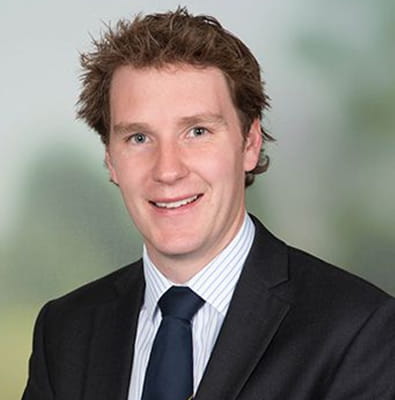 Jon Dearsley
Head of Natural Capital
Savills
Read More

Jon is the Savills UK lead on natural capital, focusing specifically on rural carbon and biodiversity net gain. In addition, Jon leads Cirencester's food and farming team, providing agricultural advice across the Cotswolds.

Jon joined Savills in 2015 following the merger with Smiths Gore. He specialises in providing management advice to agricultural businesses and landed estates across the Cotswolds.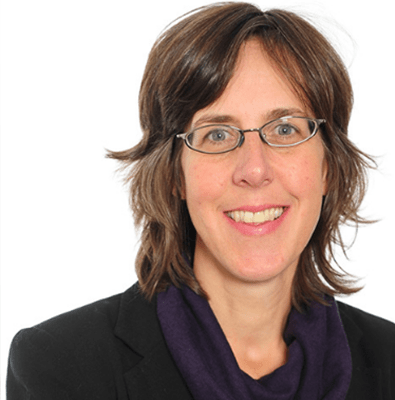 Penny Simpson
Partner
Freeths Solicitors
Read More

Penny leads the Environmental Law Team at law firm Freeths LLP. She is an "elite leading individual" in the legal directories (Chambers & Partners / Legal 500) and is an experienced all-round environmental lawyer with particular expertise in "natural environment" law. She is best known for her natural environmental law advice on the regulation of protected habitats, protected species, water resources, air quality and environmental impact assessment. She and her team are one of the few legal practices advising their clients regularly on "natural capital" legal issues including Biodiversity Net Gain, creating biodiversity units and nutrient and water neutrality credit issues.

Penny was named The Times Lawyer of the Week in September 2022 for her client's successful judicial review of the Environment Agency's water abstraction licence decisions relating to Habitats Directive protected sites. In this case the court ruled that the Habitats Directive, despite Brexit, is still enforceable against public bodies.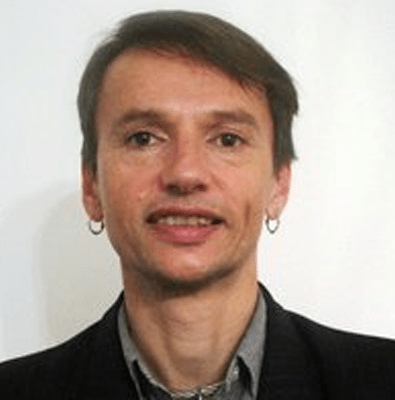 Dr Nick White
Senior Advisor
Natural England
Read More

Nick leads Natural England's work developing and securing environmental 'net gain' outcomes from development (both biodiversity and natural capital). Nick works closely with developers, local authorities and across Government supporting the adoption and mainstreaming of net gain.

A graduate of the University's of Manchester (BA Hons) and Leeds (MA and PhD) Nick joined Natural England in 2008. Previously Nick worked as a manager in the National Health Service in Lancashire, was the Historical Advisor for the Imperial War Museum-North, ran a charity in London and coordinated the London Biodiversity Partnership.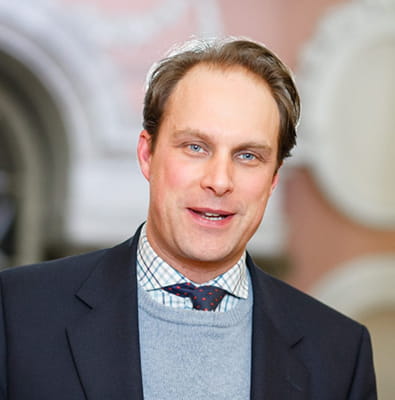 Nicholas Boys Smith
Founder
Create Streets
Read More

Nicholas is the founding Director of Create Streets, a social enterprise encouraging urban homes in terraced streets. He is also an Academician of the Academy of Urbanism and a Senior Research Fellow at the University of Buckingham where he leads their course in Applied Research in Urban Design.

He was also a member of both the Government's Design Review Panel and the Estate Regeneration Panel, and sat on the Historic England Commission. Prior to founding Create Streets, Nicholas was a director at Lloyds Banking Group, a senior consultant at McKinsey & Co., and a political adviser.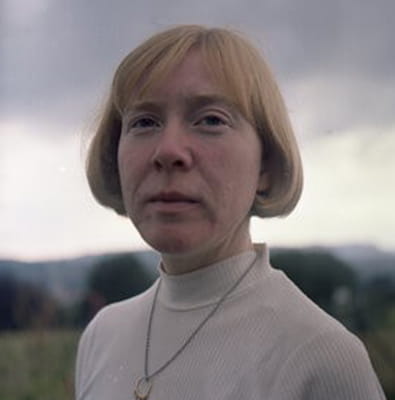 Dr Gemma Jerome
Director
Building with Nature
Read More

Gemma Jerome is an environmental planner with a specialism in the design, delivery, and stewardship of green infrastructure. She is a Fellow of the Landscape Institute, and co-chaired the British Standards Institute panel for the BS8683:2021 Process for designing and implementing Biodiversity Net Gain.

Gemma has sat on various government roundtables and advisory panels offering expertise on design quality, and recently supported the development of the Natural England Green Infrastructure Framework and the RTPI/RSPB design code.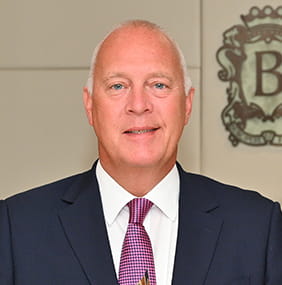 Karl Whiteman
Divisional Executive Director
Berkeley Group
Read More

Karl joined Berkeley in 1996 as a Construction Director and was promoted to the Main Board in 2009 as a Divisional Executive Director.

Karl is responsible for Berkeley Homes East Thames where he leads two of the most ambitious regeneration projects in the UK - Royal Arsenal Riverside and Kidbrooke Village.

He is also Managing Director of Berkeley Modular and oversees Berkeley Group's sustainable business strategy, called Our Vision 2030, which includes industry leading commitments to nature recovery and biodiversity net gain.

Karl is a member of the NHBC Foundation Expert Panel and sits on the Construction Leadership Council (CLC) Board.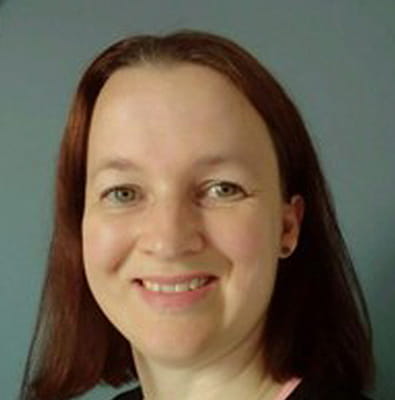 Lisa Palframan
Senior Technical Manager
Homes England
Read More

Lisa leads on Home England's natural environment workstream, including biodiversity net gain and nutrient neutrality: internal support and capacity building; development and promotion of best practice; and external engagement across government, industry and professional bodies.

She is also Homes England's representative to the British Standards Institute's BDY/1 Biodiversity Committee and member of the Land Trust's Biodiversity, Ecology and Environmental Advisory Group. Research and data co-lead for their Neurodiversity Network.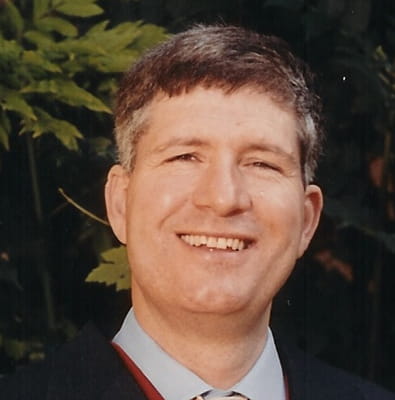 Jim Smith
Urban Forestry Adviser
Forestry Commission
Read More

Jim Smith has been an urban forester for over 35 years. He first worked for the Forestry Commission on leaving school and returned to London to work as an arborist in the Royal Parks in the early eighties.

He is a Chartered Member of the Institute of Chartered Foresters and has twice been Chair of the London Tree Officer's Association being involved in the production of many national and regional guidance documents involving trees. Notably the original and current versions of NJUG 10; Guidelines for the Planning Installation, Maintenance and Repair of Utility Services in Proximity to Trees, The Institution of Structural Engineer's document Subsidence of Low Rise Buildings 2000, The LTOA's, A Risk Limitation Strategy for Tree Root Claims 2007 and The National Tree Safety Group's guidance Common sense risk management of trees. He is also a member of the British Standards Institute committee on standards for trees.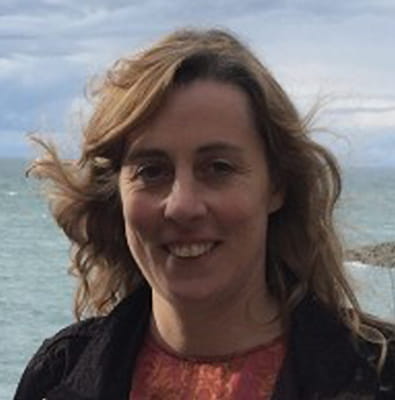 Rebecca Moberly
Principal Consultant
Planning Advisory Service
Read More

Rebecca is a Principal Consultant at the Planning Advisory Service (PAS), leading a project to help local authorities prepare for mandatory Biodiversity Net Gain (BNG) under the Environment Act.

She has over 17 years' experience in environmental planning roles with Natural England, including initiating and piloting projects to develop new ways of working, such as district level licensing for great crested newts and BNG, as well as training others and partnership working.

Prior to joining PAS, she was seconded to the Environment Agency, leading the Local Natural Capital Plan (LNCP) for the Oxford to Cambridge Arc.
Angelina Sooren
HSQE Director
Ground Control
Read More

Angelina is responsible for Ground Control's Health, Safety, Quality and Environmental function ensuring that the company maintains and complies with statutory compliance requirements. She is accountable for HSQE and Sustainability strategy commitments: A Healthy, Safe and Injury free employer, Quality excellence, Carbon Neutrality and Net Zero, Biodiversity Enhancement, Responsible Materials and Social Value.

Angelina is passionate about people and leaving our planet in a better place than we found it through Care of the Land, Wildlife and People.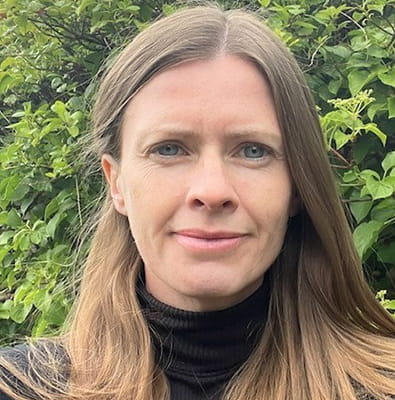 Sarah-Jane Scott
Senior Advisor
Environment Agency
Read More

Dr Sarah Jane Scott works at the Environment Agency as a Senior Advisor in Biodiversity Net Gain. She is lead author of the Rivers & Streams metric, part of Biodiversity metric 4, and sits on the Metric Technical Steering Group. Sarah has 20 years' experience working for the EA on riverine and wetland restoration projects, and has recently worked within the EA's Chief Scientist Group on Natural Capital.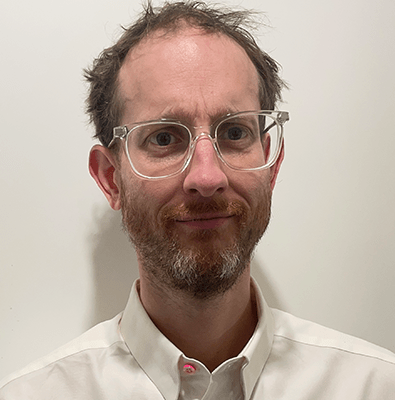 Steve Craddock
Planning Manager
Canal and River Trust
Read More

Steve is a Planning Manager in the National Spatial Planning Team at the Canal & River Trust. Steve's team fulfils the Trust's responsibilities as a statutory consultee in the development management process and works to influence planning policy at all spatial levels, in order that planning decisions protect and enhance our inland waterway network.

Since the Environment Act received Royal Assent, Steve has been working with colleagues and expert consultants to better understand the implications and opportunities of Biodiversity Net Gain for the Trust as a landowner, statutory consultee and applicant/developer. Steve joined the Canal & River Trust in 2016 and prior to that worked in a variety of policy roles with local government organisations.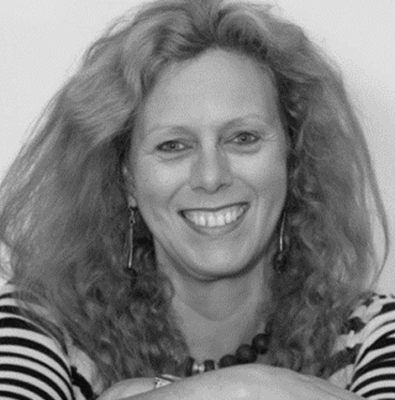 Sue Illman
Managing Director
Illman Young
Read More

Sue is a practicing landscape architect and a specialist in historic landscape conservation, with a long-term interest and expertise in hard landscape construction and planting design.

Sue is a passionate advocate for Sustainable Drainage Sytems (SuDS) as a key element in sustainable design practices. She has extensive experience in both lecturing and the delivery of training about SuDS and also speaks about the wider subject of sustainability, of which water is a key part.

She frequently acts as Project Manager for landscape-led projects, and has strong skills in delivery, particularly where there are complex or difficult site constraints.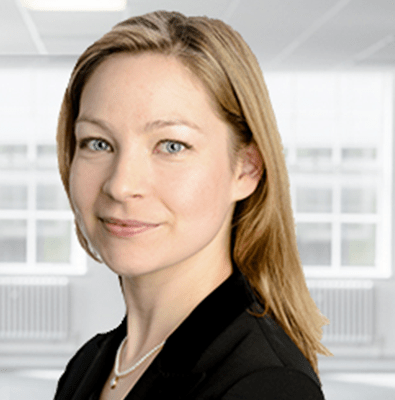 Nina Pindham
Barrister
No5 Barristers Chambers
Read More

Nina has a wide-ranging planning practice specialising in environmental law matters in the context of planning applications, including controversial minerals development, hazardous substances consent, waste, EIA, SEA, agriculture, water, air quality, and nature conservation issues. She has appeared before the High Court, Court of Appeal, and the United Nations on a number of occasions and regularly prosecutes and defends environmental law matters in the criminal courts. She has been appointed to the Attorney General's C Panel of counsel.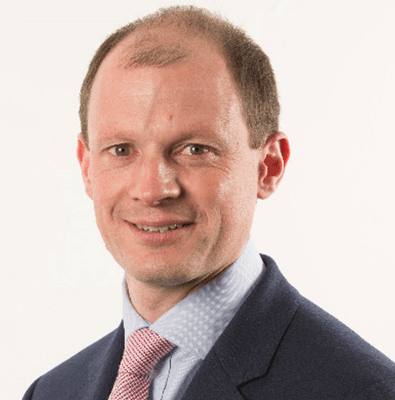 Andrew Taylor
Group Planning and Communities Director
Vistry Group
Read More

Andrew's broad experience covers both urban and rural areas facing a variety of challenges and opportunities. He has worked collaboratively with a wide range of public and private partners covering different circumstances and built strong relationships with parish and town councils, elected members and other internal and external stakeholders.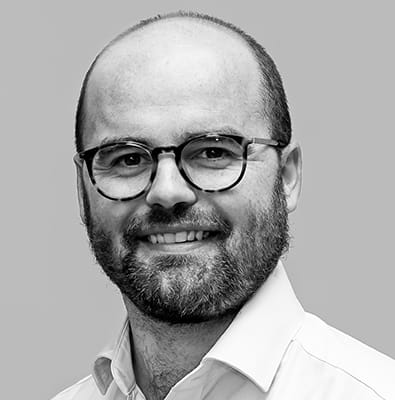 Peter Cole
Associate Partner
Ceres Property LLP
Read More

Peter works for Ceres Property LLP, a predominantly agricultural consultancy business, and is their lead on Natural Capital. Ceres Property has a focus on providing a practical solution to Biodiversity Net Gain for their farming and landowning clients, with Peter leading on the negotiation and implementation of agreements between landowners and developers. Peter is a qualified Chartered Surveyor, RICS Registered Valuer and RICS Registered Expert Witness.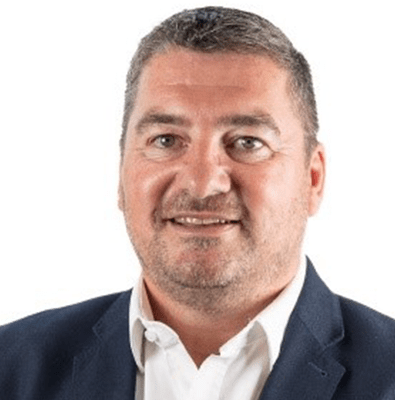 Chris Carr
Managing Director
Carr & Carr
Read More

Chris is the Managing Director of Carr & Carr (Builders) Ltd, a family owned Housing Developers and general construction contractors for over 100+ years. He is also the National Vice President of the Federation of Master Builders, the UK's largest construction trade association and the past chair of the FMB's Home Builders Group.

Locally, he is an advisor to the Grimsby Institute of Further and Higher Education's Construction Industry Panel, a member of the North Lincolnshire Construction Apprenticeship Partnership, Chair of the North East Lincolnshire Housing and Development Board and a consultant on the restoration of award winning Cleethorpes Pier.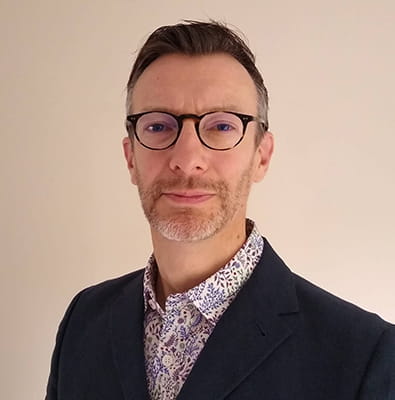 Richard Schofield
Head of Planning Inspector Profession
Planning Inspectorate
Read More

Richard has been at the Planning Inspectorate's (PINS) for nearly 10 years, during which time he has undertaken a huge range of casework from Local Plan examinations to Secretary of State call-in and recovery cases. He is PINS' most senior Planning Inspector, providing professional leadership to around 400 inspectors as part of PINS' executive management team. He is known as a strong and enthusiastic advocate for the organisation and its mission.

His role focuses on the quality of planning inspector recruitment, development and output, as well as carrying responsibility for policy liaison with central government and with stakeholders across the wider planning, environment and development sector.